2018 Programme
0900
Simon Burton
Chief Expert Safety Reliability and Availability, Bosch
Machine learning technologies such as neural networks show great potential for enabling automated driving functions in an open world context. However, these technologies can only be released for series production if it can be demonstrated to be sufficiently safe.
Read More »
Assured Autonomous Systems
Hardware/Software Architectures
1325
Andrew Blyth
Head of Information Security Research Group, University of South Wales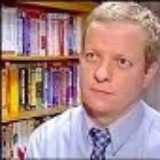 In this talk we explore the new frontier of computer forensics and how it relates to Autonomous Systems and IoT. As technology runs away with new innovations, regulations and legislation are struggling to keep up. We will explore new techniques and strategies that will enable computer forensics to keep pace with the speed of innovation in these domains.
Read More »
Cyber Security - People & Practice
Languages & Applications
1615
Panel Session: Certification of Autonomous Systems
Panel Chair: Tim Kelly, University of York
• Simon Burton, Bosch
• Cyrille Comar, AdaCore
• Richard Hawkins, University of York
• Neil White, Altran
1700
Networking / Cocktail Hour