Agenda coming soon for 2018, see below the complete conference programme from the 2017 event.
0900
Robert Martin
Senior Secure Software & Technology Principal Engineer, The MITRE Corporation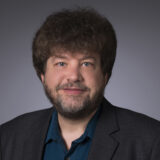 Software is playing a pivotal role in most enterprises, whether they realize it or not, and with the advent of Internet of Things (IoT) and our collective love affair with automation, optimization, and "smart" devices that role is only going to increase. The dependence on connected software needs to be met with a strong understanding of the risks that this dependence presents and the will to manage those risks so our enterprises can continue to benefit from these advancements as they power our corporations and the products to new levels of efficiency, versatility, and profitability.
Read More »
Developments in Aerospace & Defence Software
Technologies for Trustable Software
1325
Dr. Marie Moe
Research Manager at SINTEF, Associate Professor at NTNU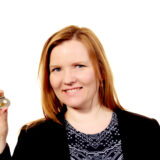 Gradually we are all becoming more and more dependent on connected technology, we will be able to live longer with an increased quality of life due to medical devices and sensors integrated into our body. However, our dependence on technology grows faster than our ability to secure it, and a security failure of a medical device can have fatal consequences. Marie's life depends on the functioning of a medical device, a pacemaker that generates each and every beat of her heart.
Read More »
Application Security
Development Techniques
1615
Panel Session: Can we trust proprietary code?
A panel of experts will debate the question of whether closed-source code can ever be fully trusted or whether opening code to scrutiny is a prerequisite for building public trust in critical infrastructure systems.
1700
Networking/Cocktail Hour & Exhibition
Programme subject to change.