AMP OSes, Single SMP OS or Hypervisor based solution, how to choose in a multi-core Safety Certification context?
Olivier Charrier
Functional Safety Specialist, Wind River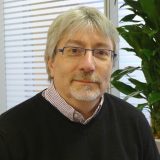 Single-core processors are being replaced by multi-core System-on-Chip devices, which have the potential to cause interference between these multiple cores.
Multi-core interferences can have a significant impact on functional safety. The avionics sector has been the first market to address multi-core interference with the definition of additional objectives to be addressed for Safety Certification in position papers like CAST-32A now superseded by FAA AC (upcoming) / EASA AMC 20-193.
But when it goes to the OS used to host applications in such environment, which kind to choose?
In this presentation we will review some of the key aspects to be taken into account.
About Olivier Charrier
Olivier Charrier obtained a Master's degree in Software Engineering (DESS) from Bordeaux University in 1989. Prior to joining Wind River, Olivier worked for Alsys/Aonix developing and integrating Ada development environment for embedded systems.
After an almost 4 years in the Ada95 engineering center of Aonix located in San Diego, California, Olivier moved back to a South European role, providing consulting on integrating Ada COTS development environment for Mission Critical Space programs.
Olivier Joined Wind River in June 2001 as Senior Field Application Engineer for the South-western region of Europe dedicated to the Aerospace & Defence Market, supporting Thales, Airbus and Safran groups as well as their subcontractors.
In 2007 he became EMEA Aerospace & Defence Principal Engineer to support and coordinate EMEA wide A&D programs, provide consulting on Integrated Modular Avionics and the use of COTS Software Development environment and Operating Systems for Safety Critical systems. Olivier also participates in the definition of Wind River Safety Critical solutions in particular for Multi-Core systems.
In the same timeframe he joined the SAE/ARINC APEX Software Subcommittee to participate in the elaboration of the ARINC 653 standard.
Since January 2017 Olivier has been extending his scope to contribute to other markets, like Railway, Nuclear, Medical and Automotive, also adding new geo like APAC.