Rust; The Opportunity and Challenges Ahead for Deployment in Mission Critical Systems
Ian Ferguson
VP of Marketing, Lynx Software Technologies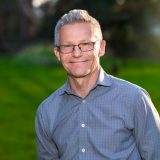 Because Rust combines memory safety with optimized speed and efficiency, it's critical to the future of cybersecurity. Memory safety protects data used by software from being accessed or changed by others without permission, and that protection eliminates a substantial class of high severity security vulnerabilities. Several analyses have concluded that building software with memory-safe languages blocks 70% of the most dangerous attacks.
Coupled with this, Rust is a programming language that is gaining a lot of momentum with a new wave of software developers. This is of vital importance since our customer base is struggling to fill open positions. Given the increased focus on the need to accelerate developments in order for the US and its Allies to maintain its avionics' advantage this has to be addressed.
That said, a number of barriers exist for Rust to be broadly deployed in mission critical (especially safety-critical) systems.
The main of this presentation is to discuss those challenges, drawing on material and experiences from customers and partners that Lynx has been engaging with for the past year.
About Ian Ferguson
Ian Ferguson is the VP of Marketing. As such, he is responsible for all aspects of the outward-facing presence of Lynx Software Technologies to its customer, partner, press and analyst communities. Ian is also responsible for nurturing our partnership program to accelerate our engagement in mission-critical systems. Ian spent nearly eleven years at Arm, where he held roles leading teams in vertical marketing, corporate marketing and strategic alliances. Ian is a graduate of Loughborough University (UK) with a BSc in Electrical and Electrical Engineering.