« Back to main Programme
OCORA: a software reference architecture for the rail industry
Angel Martinez
Senior Software Engineer, RTI
Mario Brotz
Director R&T, SYSGO GmbH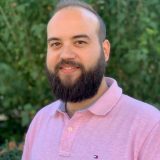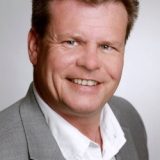 The railway sector is facing a major transition as it moves towards more fully automated systems on both the train and infrastructure side. This in turn, requires the development of appropriate, future-proof connectivity and IT platforms.
The Reference Control Command and Signalling Architecture (RCA) and Open Control Command and Signalling Onboard Reference Architecture (OCORA) have developed a functional architecture for future trackside and onboard functions. The RCA OCORA open Control Command Signalling (CCS) on-board reference architecture introduces a standardized separation of safety-relevant and non-safety-relevant railway applications and the underlying IT platforms. This allows rail operators to decouple the very distinct life cycles of the domains and aggregate multiple railway applications on common IT platforms.
Based on a Safe Computing Platform (SCP), the architecture accommodates a Platform Independent Application Programming Interface (PI API) between safety-relevant railway applications and IT platforms. This approach supports the portability of railway applications among IT platform realisations from different vendors.
Two of its authors will discuss the RCA OCORA architecture with emphasis on its safe computing framework. The talk will review the required operating system standards and the discuss the newly-released DDS Reference Implementation for Safe Computing Platform Messaging. While designed for rail, this architecture will have elements of interest for other industries.
About Angel Martinez
Angel Martinez works in the RTI CTO office, where he focuses on community initiatives to integrate DDS with other technologies. He also leads company initiatives to improve the RTI family of products from the user's point of view. Most recently, he was a leading author in creating the OCORA Specification of the PI API between Application and Platform [OCORA SCP PI API standard](https://github.com/OCORA-Public/Publication/blob/master/06_OCORA%20R2/OCORA-TWS03-030_SCP_Specification_of_the_PI_API_between_Application_and_Platform.pdf), as and the OMG DDS Reference Implementation for Safe Computing Platform Messaging [SCP OMG DDS Reference Implementation](https://github.com/OCORA-Public/Publication/tree/master/91_SCP_OMG_DDS_Reference_Implementation). Angel joined RTI in 2014 and worked in the engineering team as part of the RTI Tools development team and served as the technical lead of the RTI DDS Toolkit for LabVIEW, which under his leadership became part of NI LabVIEW itself. He studied Computer Science Engineering at the University of Cordoba and received his Master's Degree in Computer and Network Engineering at the University of Granada.
About Mario Brotz
Mario Brotz brings over 25 years of experience in embedded systems creation, mainly in consumer, telecommunication, semiconductor and automotive industry, and software development. Prior to SYSGO he worked at Panasonic Automotive, where he was responsible for augmented reality head-up displays and e-mobility systems with safety architecture design and development. At SYSGO he leads the Research and Technology department and is part of the management team. Mario holds a Dipl. Ing. Degree in Mechatronics and is active in different industry consortia.